Ford Fiesta ST200 Debuts at Geneva Motor Show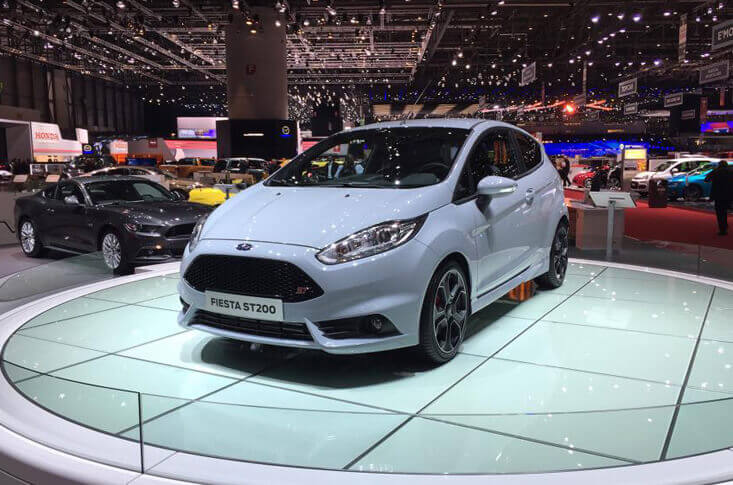 Mar 12, 2016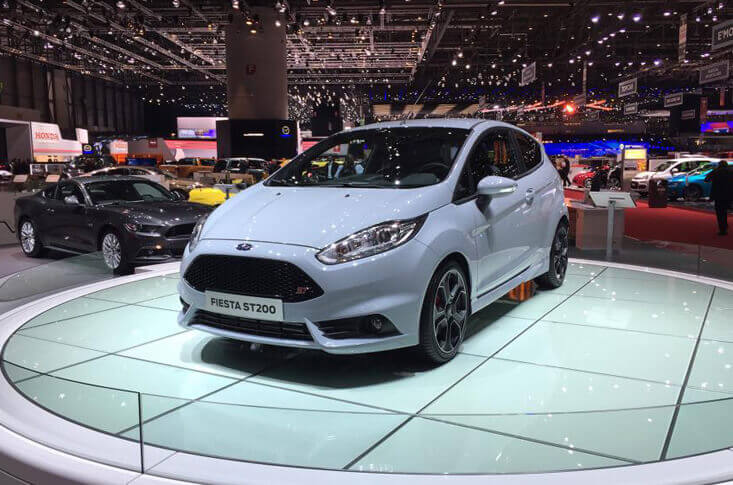 Ford Fiesta ST200 with powerful engines will act as a swansong at Geneva Motor Show
Ford Fiesta ST at Geneva Motor Show will make its appearance with powerful engines and many other handy tweaks. It is actually going to be the Fiesta show with 197bhp engines. The all new Ford Fiesta will reach the UK in limited numbers this summer and it is confirmed that the new version will reach with new Ford Fiesta engines.
Ford Fiesta engines
The Fiesta ST200 hot hatch uses a well refined standard ST engine which has a 1.6-litre of displacement and Ecoboost technology. The power has been increased from 179bhp to 198bhp and the torque has been increased from 180lb-ft to 214lb-ft with the new engines. With the Ford overboost option, this torque has further been boosted to 212bhp and 236 lb-ft of torque. Indeed, the refined figures are the better examples of refined performance from the ST200.
Tuning packages
The tuning packages are already offered on the new version of Ford Fiesta that are acclaimed to produce similar numbers as the factory approved Mountune models do, but the performance model of ST200 is more extensively refined and tuned.
On the Road Performance
The driving ratios have been decreased to improve the in gear power and driveability. The benchmark performance of zero to 62 miles per hour has also been improved on the new Fiesta ST200. The standard 0-62 miles per hour time has been cut by 0.2 seconds to 6.7 seconds.
The top speed has been increased slightly by four miles per hour and the new claim is 143 miles per hour. Six speed manual gearbox is still there with shortened ratios.
Torque Vectoring Control System
There are several other features including the enhanced torque vectoring control system and the electronic stability control system further refine the performance of the model.
Ford has given the ST200 an entirely new look with several paint finishes including Storm Grey with mate black alloy wheels.